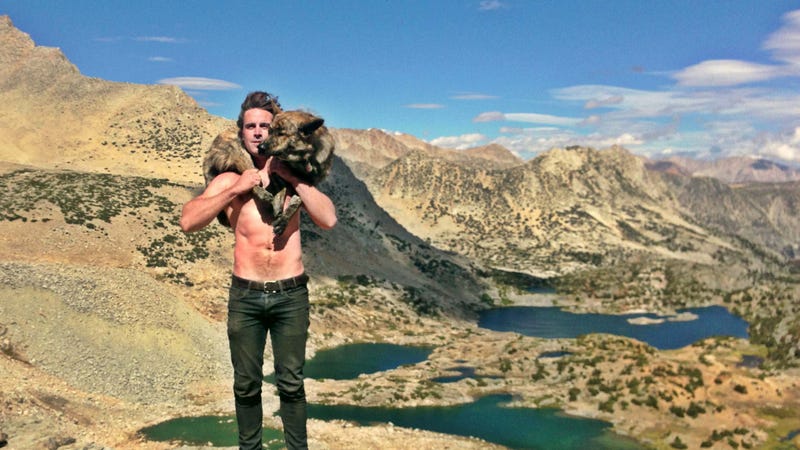 Over Labor Day weekend, I took Wiley and Lara backpacking into the High Sierras, crossing a 12,000-foot pass and camping in the shadow of 14,000-foot peaks.
One of the biggest things I've been looking forward to with Wiley is taking him on adventures. There's no way to be exactly sure of his birth date since he's a rescue, but the vet seems to think it's within a week or so of January 1st. So his de facto eight month birthday on Sunday seemed like a decent excuse for his first challenging trip.
Wiley's been car camping a few times already, on day hikes in the mountains around LA every couple of weeks and I take him up Runyon Canyon pretty much every day. But a multi-day hike with serious elevation, at altitude, in unpredictable weather, around wild animals like bears, coyotes and rattlesnakes? I wanted to make sure he was capable of reliably coming when called, no matter the distraction, and wanted to be confident he wouldn't run off. Seemed like the time was finally right.